Sugarhouse Greetings, Inc. (formerly Bottman Design) was founded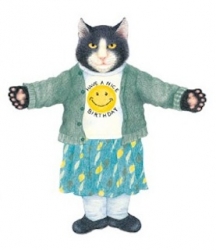 in 1988 to publish the art that Paris Bottman developed in the contemporary craft market. Paris was renowned for the incredible detail of her individually sculpted dressed animal figurines that either stood alone, or adorned covered jars or vases. Bottman began to add other unique artists to the company in 1990. In 2014, Tom and Paris Bottman retired and Amy McDonald, former Sales Manager for Bottman, acquired the business. Sugarhouse Greetings now publishes cards based on the work of eight artists.
Sugarhouse Greetings goal is to provide high quality, unique and entertaining cards and gifts, all based on the various artist's works.
All our greeting cards are currently printed in Salt Lake City, Utah, using paper that conforms to the FSC standards. Gift products are all produced in the USA. Of course, all paper products that Sugarhouse Greetings prints are recyclable.
---
Please review the following sources of information about Sugarhouse Greetings.
---
FREELANCE ARTISTS GUIDELINES
Sugarhouse Greetings cards and gift items are all based on the art created by freelance artists - one of them could be you! We are always looking for new and creative ideas. Do you have a clever greeting card concept or a new and interesting concept for a product line that you believe would stand out among the rest? If so, then we want to hear from you!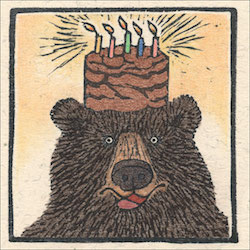 Sugarhouse Greetings is not interested in simple one or two card assignments. We are looking for artists with a strong and recognizable style that can be developed into a line of cards, with assorted gift items to compliment the line. Also, since the gift area is an area we wish to develop a stronger focus, we are looking at art that will also fit in this criteria.
The easiest way for Sugarhouse Greetings to see what you do, is for you to send me an email with a link to your web site. That way, we can easily see if what you are doing will fit in with what we are looking for. Send the web site link to amy@sugarhousegreetings.com. If you do not have a web site, don't worry! Just send in a portfolio of your art - good color copies or digital print-outs are fine initially. Just be sure it accurately represents your artwork.
Remember, if you are submitting art for cards, be sure they are occasions specific - Birthday, Friendship, Thank You, etc. We love variety, so feel free to send up to ten card ideas. Be sure to label each card idea with your name, address, and phone number.
A resume of any previously published art is ideal. Not that we only want someone with a proven record. We just don't want to repeat cards and gift items that have been done before or that are currently with another manufacturer.
Submissions can be sent to:
    Sugarhouse Greetings
    38 East Guest Ave
    Salt Lake City, Utah 84115
 The review process can take up to two months. Simultaneous submissions to other companies are acceptable. If your work is chosen, we will contact you to discuss final art preparation, procedures, and payment. If your work is not selected, it will be returned to you. To facilitate the return process, please be sure to included a self-addressed stamped envelope that is big enough to hold your submission.
HOW TO ORDER ONLINE
Shopping at Sugarhousegeetings.com is like shopping at a regular store, just a whole lot easier!
1) Click on the PRODUCTS, ART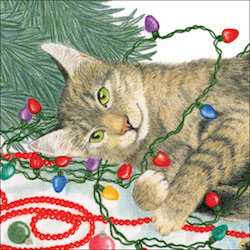 IST or COLLECTIONS menu to see all of the avaliable categories.
2) Once a product category is selected, you will see each product with a thumbnail image and an ADD TO CART link. You may click on the thumbnail image to see details and a larger image of the product, or you may click on ADD TO CART to add the product to your shopping cart.
3) Once you are done shopping for your products, you may click on "View Your Shopping Cart" at the top of any page to view the contents of your shopping cart.
4) At this point, you may review your shopping cart to make sure that all information is correct. You may delete items if you wish, or you can proceed to check out by clicking on the "Check out" link.
5) The Check Out section is the secure portion of the site where you may give your ordering information. This is also where you can enter a promotion code, if any are offered. If your ordering information was input correctly, you will receive both a confirmation page (which you can print for your records) and a confirmation email to the email address you specify.
Order Security
The Sugarhousegreetings.COM online store uses SSL (Secure Socket Layering) to transfer sensitive information such as credit card numbers to and from your web browser to the Credit Card authorizer. If you are still concerned with security issues, you may print out your order and fax it to Bottman Design at 801-665-1242.
Additional Ordering Options: 
Retail outlets: click here
Wholesale info: click here
Current catalog: click here
Call Sugarhouse Greetings: (800) 365-5564
Thank you for shopping at SUGARHOUSEGREETINGS.COM!